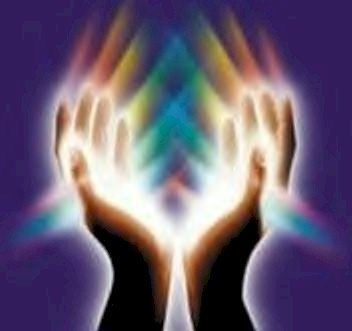 Karen Truhon, RN, is a Reiki Master Teacher and Intuitive Energy Healer who co-created the Reidiant Kids Reiki Program, an energy healing program for children designed to help develop their intuition and realize their natural healing abilities. She teaches Adult Reiki Classes, conducts weekly Reiki Circles and bi-monthly Reidiant Kids Spiritual Spa Days and Kids Reiki Circles. She also provides Reiki to patients at the Hospice Unit at North Broward Medical Center.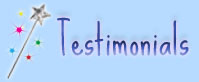 Unity on the Bay's Transformational Journey day on Saturday, September 12, was greatly enhanced for me by virtue of a Divine "surprise" I experienced as I sat in on your Reiki experience with the children. I entered the room merely to observe the event. The next thing I knew, I was kneeling on the floor receiving a very powerful Reiki treatment from the kids. I have experienced all manner of healing modalities, but I must say this was among the most potent. I felt myself filled with warm, healing energy. I believe it was the innocence and love of the children who were offering the treatment that caused an overwhelming feeling of gratitude and love to well up within me when I suddenly found myself shedding tears and experiencing a beautiful, healing emotional release.
Thank you for being present for me and for our spiritual community on that day. Please let my healers know that they blessed me with one of the sweetest (and most effective) spiritual experiences I've ever had. And above all, keep up the great work.
In spiritual unity and love,
Chris
Minister at Unity on the Bay, Miami


---
I have tried a few self improvement techniques but Theta has really has been the one make a dramatic positive change in my life. I did a theta session with Karen and wasn't aware I didn't know what it felt like to be truly happy. A few weeks after my session I was alone singing a song all of a sudden I felt this very peaceful, very happy state come over me and I laughed like I had not in a very long time. I realized it was the Theta Healing! My life has been happier since then!

K. S. Miami, Fl
The Theta healing training has changed my life. I learned not only how to heal others, I experienced a great healing of my own. I recommend this training for anyone interested in holistic health as a profession and for personal improvement.

K. S. Miami, Fl

---
I took Reiki Levels 1 & 2 with Karen and they completely changed my life! I had been taking pain killers for 13 years because of Fibromyalgia; I had tried everything in modern medicine to alleviate the pain, but nothing worked. I took Karen's reiki class and I not only have not needed pain killers since, but I have also not needed decongestants! My allergies even got better! Reiki also helped other areas of my life, such as my relationships, my career, and it even helped me fix my appliances! I also made amazing friends and established a great network of healers who have been a positive influence in my life. I am so grateful that I took Karen's reiki class, and I am excited to take her Reiki Master Practitioner class in the future.



---
I recently took Karen's Theta 1 & 2 class and I came out of the workshop a different person. It was so interesting to see what negative core beliefs were blocking me, and it was also even more interesting to see how different I felt after those beliefs were removed and transmutated into positive affirmations. I learned so much and felt so much "lighter" to have so many negative feelings removed from me. Karen even removed traumatic repressed memories from me and I noticed that certain phobias and habits that I had no longer affected me; it was such a relief. In addition, my work performance sky rocketed because I removed some beliefs regarding my career and my beliefs about success. I also removed a belief that was blocking abundance, and within an hour, my auto insurance company called me and I saved $226 on my premium and they lowered it a few more times. Lately, I keep getting checks in the mail for various reasons! It's great! I also have a great network of new friends, for which I am grateful.

S.E. West Palm Beach, FL